ColorConvert

Color Converter
A Photoshop-Plugin to convert between different color spaces according to Bruce Lindbloom.
It converts from and to RGB, CMY, CMYK, HSB, HSL, L*a*b* and LCH.
Download plugin of Color Converter V1.2.
Screenshot: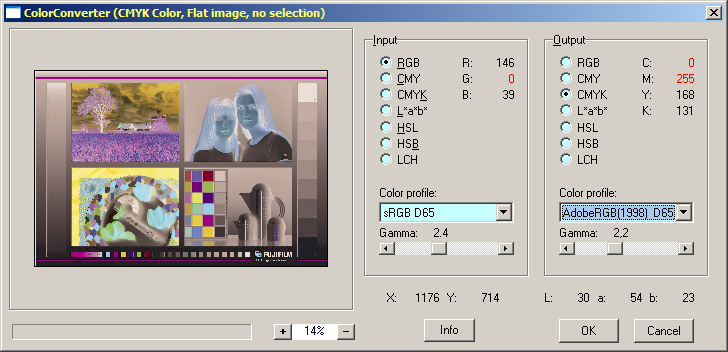 The used algorithm of ColorConverter is explained in the source code page of Filtermeister.
---
Copyright © Alois Zingl, Vienna, Austria, Email: , last update October 2007.