Familienforschung der Familien Haas und Kaller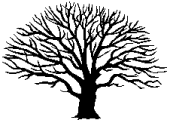 Diese Seite soll in erster Linie zu einem Austausch genealogischer Information anregen. Da unser Webspace begrenzt ist, habe ich hier nur die Orte und darin die Familiennamen unserer Vorfahren angeführt. Ich habe von einigen Orten Abschriften bzw. Kopien von Kirchenbücheinträgen und eine Datenbank auf dem Computer mit mittlerweile knapp 60.000 Personen. Wenn Sie Gemeinsamkeiten in der Ahnenliste gefunden haben, zögern Sie nicht, mich zu kontaktieren. Ich helfe gerne weiter und freue mich natürlich auch über neue Daten von Ihnen.
Mein besonderer Forschungsschwerpunkt liegt auf den Orten Stammersdorf und Torschau, wo ich an jeder Information interessiert bin.


This is our page for genealogical exchange. Since our webspace is limited I have only a place and a name list here. I have made some copies and transcriptions of church books entries and I have a database on my computer containing more than 26.000 persons as well. If you have found a possible common ancestor don't hesitate to contact me. I will try my best to help you and will be pleased about new material, of course.
My special interest: Stammersdorf (German only) and Torschau.
Ortsliste
place list
Österreich/Ungarn
Niederösterreich
Abschlag: Graßauer
Aigen: Zwirner (Zwürner)
Albern: Wöber
Altweitra: Floch, Müllauer
Angelbach: Prinz, Winter
Arbesbach: Zanziger (Zainzinger)
Breitenberg: Neunteufel (Neunteufl)
Bruderndorf: Blaumauer (Plaumauer), Breiteneder (Breideneder, Braideneder, Braidenether, Praidenether), Laister, Prenner (Brenner), Sulzbachner (Sultzbachner, Sulzbacher, Sultzbacher)
(Groß-?)Ebersdorf: Hadrigan (Hädrigan)
Edelbach: Schneider
Ennsdorf: Kleestorfer, Lehenbauer (Leherbauer), Lehner
Enzersdorf/Thale: Brandt, Gaisfuß (Gaißfuß), Haffner, Schreiblehner, Wagner
Enzersfeld: Hadrigan (Hädrigan), Hörmayr (Hörtmayr), Lehdorfer (Leedorfer, Ledorfer)
Ernstbrunn: Preis
Ernsthofen: Holzer, Huber, Prandtstätter (Prandtstötter, Prandtstetter)
Frauendorf: Bachtrog
Geitzendorf?: Fischer
Gerasdorf: Graß (Gras?, Graser?, Groß?, Groiß?)
Göblasbruck: Kamenicek
Groß-Gerungs: Winter
Großpertholz: Edlauer, Grad?, Langthaler (Langdaler), Pichler, Strondl
Großrußbach: Leutgeb (Leitgeb)
Haidershofen: Danzer, Höller, Hundsdorfer
Harmannsdorf: Paul
Kasbach: Baumgartner, Helmreich, Kernstock, Prinz (Printz), Versner (Ferschner)
Kleinkadolz: Weigel (Weigl)
Kleinmotten (Pfarre Döllersheim): Neuer (Neu)
Kleinsierndorf: Haffner
Kottschalilngs: Kainz
Langschlag: Aichinger, Ennsbrunner (Ensbrunner), Hagenleitner (Hangleitner, Hangleithner), Lag, Neunlinger, Pachner (Bachner), Pfeiffer, Steinbrecher, Zwölfer
Leobendorf: Hörmayr (Hörtmayr)
Lichtenberg: Demmel (Dimmel)
Mitterschlag: Ennsbrunner (Ensbrunner), Prenner (Brenner), Hietler (Hürtler)
Münzbach: Laister, Weißinger (Weissinger, Weisinger, Weihsinger)
Mödling: Baumann, Bozinger, Demmel (Demel), Effenberger, Hatmannsberger (Hadmannsberger, Hartmannsberger), Hußmann, Kastmayr, Krach, Rath (Rod), Seidl, Zimmermann
Niederleis: Albert (Laberth), Holzer, Leutgeb (Leitgeb)
Oberkirchen: Gratzl (Grätzl), Stidl (Stiedl, Steidl, Steindl), Zwirner (Zwürner)
Oberkreuzstetten: Haunold, Holzer, Leutgeb (Leitgeb), Ruttner (Ruettner, Roidner), Schrimpf, Spiegel
Ottenschlag: Mader
Penzing (heute Wien, 14. Bezirk): Rahmeier
Perchtoldsdorf: Effenberger
Rafings: Demmel (Dimmel), Kainz
Rodaun (heute Wien, 23. Bezirk): Hatmannsberger
Rubring: Praunsperger
Rückersdorf: Paul, Reininger
Rustendorf (heute Wien, 15. Bezirk): Effenberger, Neuer
Schönfeld: Lang
Siebenberg: Winkler (Winckler)
Schranawand: Dechtl
Schroffen: Ledermillner
Siebenhöf: Mayerhofer (Mayrhofer, Mayrhoffer)
Stammersdorf (heute Wien, 21. Bezirk): Ehrmann, Fischer, Fraunberger, Haas (Haaß, Haß), Kreuzer, Leutgeb (Leitgeb), Schreiblehner
Streith: Breiteneder (Breideneder, Braideneder, Braidenether, Praidenether), Klenn?, Rogner
Stierberg: Pollack (Pollak), Rogner
Ulrichs: Prunner
Vorderbrühl (heute Mödling): Kastmayr
Wachtberg: Kappeller (Kapeller, Cappeller, Capeller)
Walterschlag: Böhm, Kappeller (Kapeller, Cappeller, Capeller), Weißinger (Weissinger)
Wampersdorf: Haas
Weigelsdorf: Andre, Demmel (Demel), Haas
Weikertschlag: Friedl (Fridl)
Weindlau: Däninger
Wetzleinsdorf: Sieghart (Sichart, Siegert)
(Wiener) Neudorf: Baumann, Winckler
Wilhelmsburg: Kamenicek
Windigsteig: Lebersorg (Löbersarn), Demmel (Dimmel), Pauer
Oberösterreich
Andorf: Froschauer, Huber, Maier
Enns: Kleestorfer, Pichlbauer (Pichlbaur)
Firsching: Richter
Gallneukirchen: Bodingbauer (Podingbauer, Potingbauer, Pottingbauer), Dorner
Grünbach: Gröblinger (Göblinger, Greblinger), Hunger, Jahn (Jan), Maurer, Pock, Razenpöck
Grünau: Brunner (Prunner)
Gutau: Danpachler (Danbachler, Tanpachler, Tanbachler, Tanpacher, Thanbacher)
Hargelsberg: Kleestorfer
Heinrichschlag: Fröhlich (Frölich, Frehlich, Frelich, Fröling), Lehner (Lechner), Nadlbauer (Nadlpauer), Wegerer (Weger, Wöger)
Hofkirchen/Traunkreis: Schultus, Schütz
Kemeting: Weismayr
Lichtenau: Böheim, Grasser (Graser), Gusmayer, Piberhofer (Biberhofer)
Lungitz: Bernhard
Mairspindt: Traxler (Traxl, Draxl)
"Maria Magdalena": Schreiblehner
Mitterbach: Lindner (Lindtner, Lintner)
Oberzirking: Spraitter (Spraiter, Spraidter)
Paßberg: Kastler (Castler, Kastl)
Pregarten: Bodingbauer (Podingbauer, Potingbauer, Pottingbauer), Brunner (Prunner), Drölls (Trölls), Mader, Piberhofer, Pichler, Schönpöck (Schinpöck, Schönböck), Wimmer
Purkholz: Radlmeyer (Radlmüller, Radmüller, Rallmüller)
Ranbach: Tiecher
Rauchenödt: Lehner
Ried/Riedmark: Achleitner, Dibold, Krieger (Grieger), Ortner, Schön, Voggeneder (Vockeneder)
Riemetschlag: Traxl (Draxl)
Schönberg: Sparholz (Sparholzer, Sparrholz, Sparsholz)
Spörbichl: Piberhofer (Biberhofer)
St. Georgen/Gusen: Krieger (Krieg)
St. Leonhard/Freistadt: Kerschbaumer (Kerschbaummayr), Knoll
St. Oswald/Freistadt: Brunner, Frühwirth, Haunschmidt, Kastler, Kerschbaumer (Kerschbaummayr), Lebersorg, Lechner (Lehner), Rieder, Winklehner (Winkllehner, Winglehner)
Tragwein: Dirnberger (Dürnberger), Fellner, Pauer (Bauer), Prunner (Brunner), Voggeneder (Vockeneder)
Unterweissenbach: Pürerfellner
Wartberg/Aist: Achleitner, Adam, Burgstaller (Burkstaller), Greisinger, Kerschbaummayr, Loschmidt (Loschmied), Mayer, Schmidt, Schmizberger, Schön, Wildhaslinger
Weitersfelden: Kerschbaumer
Wolfing: Leitner (Leithner)
Wörgersdorf: Mayer
Windhaag/Freistadt: Kastler (Castler), Sparholz (Sparholzer, Sparrholz, Sparsholz)
Zell: Brunner (Prunner)
Wien
Gaudenzdorf: Sokop
Ottakring: Sokop
Steiermark
Ilz: Rath
Böhmen
Ahorn: Pux
Althütten: Stifter
Droschlowitz: Neubauer
Elwang?: Loschmidt (Loschmied)
Emmern: Koch, Rauscher
Fischbäckern: Raiff
Höritz: Hölderle (Helderle), Irsigler, Neubauer, Payr, Thür, Watzl
Janketschlag: Mugrauer
Kainratsdorf: Kropsbauer (Krobisbeyr)
Kegelhammer: Kernstock
Kirchschlag: Baur, Hirsch, Kitzberger, Kropshofer, Payr, Rechsiesen, Stürzl, Wagner
Kleinbarchov: Jandik, Purma, Salcov, Zapotocky
Malec: Briza, Pacelt, Piwnicka, Zaruba
"Krobhoff": Neubauer (Neybaur)
Mugrau: Bettelmann (Bettlmann, Betlmann), Erhart (Erhardt), Fischbäcker, Mugrauer, Neubauer, Maschek
Neumühle: Fink, Hrzka (Jietzler)
Neustift: Motzko
Oberkamnitz: Richter, Zartel
Oberplan: Millner, Stifter
Passern: Hörbinger, Neubauer
Pelhrimov: Kaspar, Masilko
Pfaffenschlag: Hirsch
Peterbach: Pani
Reith: Lepschy (Lepschi), May
Schlackern: Fink
Schwarzbach: Gabriel
Stögenwald: Nodes
Strelitz: Andusch, Engel, Smutny, Theuer
Turkowitz: Pux
"Zicharling"(Zichlern?): Lepschy (Lepschi)
Mähren
Bautsch: Smutny
Deutsch-Brodek: Antel, Czapka, Franz, Gröpel (Gröpl), Jorda (Jerda), Khyer, Miller (Müller), Mohler, Nowotny (Novotny, Nebotny), Polak (Pollak), Schmid, Schön
Döschna: Gröpel (Gröpl), Mohler
Trebitsch: Kamenicek, Kopecny
Österreichisch Schlesien
Hillersdorf: Hein, Hofmann, Kaller, Schmidt, Schnabel, Zimmermann
Kuttelberg: Bräunlich, Gross, Hanke, Kaller, Koppitz, Machetanz, Parsitzke?, Poppe, Schmidt
Batschka
Altker: Antoni
Kischker (Kisker, Kleinker): Antoni, Dindinger, Heinz, Hellermann, Keipert (Keupert, Kaipert, Kaiperth), Krohn, Kreilach (Greilach), Moser (Mooser), Philipps?, Pollender (Poländer, Boländer), Schlafmann, Schmelzer, Schuart (Schuardt) Wickert, Zehner, Zeiner (Zeuner)
Schowe: Wahl (Wohl)
Silbasch: Pleß (Pless), Richter
Torschau (Torscha, Torza, Torzsa): Bechtold, Bernhart (Bernhardt), Biermann, Ermel, Feller, Größer (Grösser, Gräser), Heß (Hess), Hofmann (Hoffmann), Jung, Korell, Micheli (Michel), Moser, Pleß (Pless), Richter, Schmelzer, Schumacher, Wagner, Wickert, Zeiner (Zeuner), Zöllner
Tscherwenka: Schmelzer
Syrmien
Banostor: Pleß (Pless)

Deutschland
Pfalz
Altenkirchen: Becker, Bittel, Lauer, Mörschel (Morschel), Schramm, Wagner
Birkenfeld: Beck
Bischheim: Ermel, Hornsberger, Völpel
Bockenheim: Becker
Burtscheid: Keuper, Kiefer
Dhaun: Doll, Rech, Schuart (Schuardt)
Eckweiler: Rub? (Rupp?), Wickert (Weickart), Wüger? (Jung??)
Edigheim: Micheli (Michel)
Eisenberg: Völpel
Haschbach: Bernhard, Bernhardt
Hefersweiler: Böhm, Greilach, Siegler, Zimmer
Herren-Sulzbach: Hermann (Herrmann)
Hilscheid: Keuper
Ixheim: Bürge
Jettenbach?: Böhm,
Kell?: Koch
Kollweiler: Maurer (Mauer), Schlafmann, Zöllner
Konken: Hess
Lauterecken: Beter (Better, Peter, Petter), Haas, Heil (Heyl), Jung, Schäffer (Schäfer), Werner, Wickert
Lückenburg: Keuper
Mackenbach: Zerfaß (Zerwas), Zöller (Zöllner)
Marienthal: Heinz (Heintz)
Meisenheim: Berg, Heil
Mühlbach/Homburg: Biermann, Stoller
Mutterstadt?: Scherer, Zeuner
Neunkirchen am Potzberg: Jung, Schuhmacher
Ottweiler: Brandt, Rittersbach, Wagner
Pleitersheim?: Zeuner
Rodenbach: Kerber, Zerfaß (Zerwas)
Roxheim/Frankenthal: Größer (Grösser), Ormund, Preissen
Rutsweiler am Glan: Bernhard, Bernhardt
Schmittweiler: Jung, Motz, Wagner
Stahlberg: Biermann
Stambach: Wollschläger
Talling: Schmidt, Weinig
Thalfang: Pfeifer, Schmidt, Schönberger, Thomas, Weinig
Waldmohr: Feller
Weitersborn: Schuart (Schuardt), Thiel
Wolfsberg: Stauder
Hessen
Allendorf: Schmidt, Sturm, Völpel
Bierbach: Brunner, Mühlberger
Brandau/Modautal?: Zeuner
Burghaun: Becker, Burghardt, Hemcke, Lindemann, Scheich
Erlau: Hellermann
Fränkisch Crumbach: Eisenhauer, Hellermann (Höllermann)
Michelbach: Conradi (Conrad), Schäfer (Schäffer)
Schlitz: Bolender, Edtling, Heyl (Heil)
Seeheim?: Bock, Pick, Renter, Simon, Zeuner
Wettesingen: Renter
Zwingenberg?: Bock
Rheinhessen
Köngernheim: Jung
Nack: Gail, Klippel, Korell (Corell)
Nieder-Wiesen: Korell
Uffhofen: Dietz
Wendelsheim: Hahn, Zahn
Saarland
Böckweiler: Keller, Leonhard
Leitersweiler: Lauer
Neumünster: Wagner
Neunkirchen/Saar: Dick, Obanthon, Schmelzer (Schmeltzer), Schmit
Oberbexbach: Dick
Saarbrücken: Bechtold, Becker, Gernhard(t), Kleber, Kliebenstein, Mettel, Rotsch
Stennweiler: Werckle
Trarbach: Bechtold
Wellesweiler: Geyer
Werschweiler: Beck
Wiebelskirchen: Becker, Kurtz (Rau), Schmelzer (Schmeltzer)
Württemberg
Dürrwangen: Haas
Öhringen: Kliebenstein
Elsass
Bissert: Hauri (Haury)
Bütten: Bauer, Dormeyer (Dormeier), Jentzer (Jenser)
Eschenberg: Oster, Wahl (Wohl)
Herbitzheim: Hafner
Lorentzen?: Dormeyer (Dormeier)
Rimsdorf: Bauer, Werckle
Rosteig: Retz
Sarrewerden?: Bücher (Bücker)
Weinburg: Wohl (Wahl)
Weislingen: Carl, Moser, Stuber, Zehner
Winterburg: Antoni, Glaser
Lothringen
Berlingen: Moser, Zehner
Finstingen (Fenetrange): Becker, Kleber
Preußen
Potsdam: Effenberg

Schweiz
Aargau
Holziken?: Keller
Hirschthal: Haury
Bern
Diemerswil: Heck
Steffisburg?: Burmann, Fuchser, Gerber, Werren
Thierachern: Feller, Hasler, Henni (Henny), Schütz, Stucki (Stuki)
Thurgau
Homburg: Brunner
Oberwil: Schupli (Schuppli)
Zürich
Schneit/Elgg: Furer, Peter (Petter)

Luxemburg
Kehlen: Geyer

"Welsch Flandern"
Ort unbekannt (place unknown): Korell


Erklärung:

Orte mit ?: Hier ist noch nicht erwiesen, ob die angegebenen Personen wirklich unsere Vorfahren sind.
Orte in "": Exakter Ortsname unbekannt.
explanation:
places with ?: In the moment we don't know for sure if the persons are really our ancestors.
places with "": the exact name is unknown.


Emailkontakt:
email address:
Peter-Haas@gmx.at
Briefkontakt:
postal address:
Peter Haas
Carabelligasse 5/184
A-1210 Wien
Österreich (Austria)
Verwendete Quellen / sources used.