The unofficial Carl Hiaasen Homepage
Visitors since Feb. 2, 2002:


Carl Hiaasen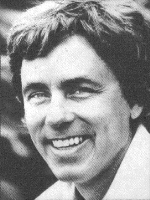 Carl Hiaasen is my favorite author and so I want to dedicate this homepage to him and his work. This homepage is unofficial, which means that it is maintained without the knowledge or the support of Carl Hiaasen or his company. Carl Hiaasen is a native of Florida, an award-winning investigative journalist and columnist for The Miami Herald with an outstanding reputation for exposing local scandals. He is the author of Tourist Season, Double Whammy, Skin Tight, Native Tongue, Strip Tease, Stormy Weather, Lucky You, Sick Puppy and Basket Case and with William Montalbano, Trap Line, Powder Burn and Death in China. Strip Tease has been made into a major motion picture which was shown at cinemas in Austria in mid August 1996. Non-fiction by Carl: Paradise Screwed: Selected Columns, Kick Ass: Selected Columns and Team Rodent: How Disney Devours the World.

---
---
If you run into problems to get some of the books at your local bookstore (like it happened to me...) you can try ordering them:
---
established 96-04-21, last modified 02-02-09
this home page is maintained by Marcus Zelzer. It is located at Vienna/Austria. Please let me know, if one of the links doesn't find its target... Comments welcome.

Can You tell me more about upcoming new books?
Then click on the button below and let me know, please...