News Archive
Stock Aitken Waterman
Love This
Better The Devil
Girls@Play
Scooch
Links
Mobius
Chat
E-mail
Guestbook
Almighty Mix


Fast Food Rockers CDS 1


Fast Food Rockers CDS 2


Rick Astley CD

Fast Food Rockers CDS


S Club 8 CDS 1
S Club 8 CDS 2


Lisa Scott-Lee CDS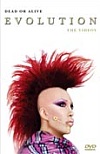 Dead Or Alive DVD


Dead Or Alive CD


Dead Or Alive CDS 1


Dead Or Alive CDS 2


Dannii Minogue CD


Steps DVD


Steps DVD


Kylie DVD


Kylie DVD


One True Voice CDS 1
One True Voice CDS 2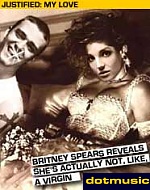 Wednesday, October 22, 2003

---
Bizarre Jukebox | The Hazzards

The Hazzards



For those of you who haven't had a chance to see the re-edited video of Gay Boyfriend yet, check out the "Bizarre Jukebox" @ thesun.co.uk for the new Pete Hammond mixed version.

There's also a rather in depth article on the Hazzards by the sun @ thesun.co.uk

The ukulele strumming act from New York will release their debut single Gay Boyfriend on Monday, November 10th 2003 in the UK. Meanwhile check out their updated site which includes their very own Hazzards Blog.

You can pre-order the CD & DVD singles from Amazon.co.uk.



ukesofhazzard.com | betterthedevilrecords.com
---
S Club 8 | Sundown



The re-named S Club Juniors will release their second album Sundown on October 13th in the UK. S Club 8 have worked with talented writers/producers Jewels & Stone again, so expect some electro inspired dancey pop tunes.



Tracklisting

1. Fool No More *
2. Sundown
3. Don't Tell Me You're Sorry
4. Love To The Limit *
5. Turn The Lights On
6. Searching For Perfection
7. One Thing I Know
8. Sail On Through *
9. Big Fun *
10. The Day You Came
11. Pretty Boy
12. Rush
13. I Just Came To Dance
14. Drawn To You
15. Tears On My Pillow *

Cat. # 9865703
Release Date: 13 10 2003

* Produced by Jewels & Stone



sclub8official.com


Monday, October 20, 2003

---
Lisa Scott-Lee | Greasemania


GREASEMANIA



Following the tradition of Abbamania and Motownmania, record company Polydor releases a brand new compilation, a tribute to the film/musical Grease: Greasemania. Lots of pop stars have recorded their versions of Grease songs and among them is sexy ex-Steps member Lisa Scott-Lee.

A few tracks have been produced by Metro's Graham Stack, so it's well worth checking out!



Tracklisting

1. Grease - Gareth Gates
2. Summer Nights - Jonathan Wilkes / Suranne Jones
3. Hopelessly Devoted To You - Girls Aloud
4. You're The One That I Want - Cast
5. Sandy - Darius
6. Beauty School Drop Out - Tony Hadley
7. Sandra Dee - Sarah Whatmore
8. Greased Lightnin' - Westlife
9. Tears On My Pillow - S Club 8
10. Blue Moon - Samantha Mumba
11. There Are Worse Things I Could Do - Lisa Scott- Lee
12. We Go Together - The Cheeky Girls
13.Grease (Beatmasters Remix) - Girls Aloud

Cat. # 9865823
Release Date: 20 10 2003




Friday, October 17, 2003

---
Fast Food Rockers | Album News

Fast Food Rockers



The title of the forthcoming Fast Food Rockers album has been revealed:

It's Never Easy Being Cheesy! [Cat. # CD2BTD]

The album will contain productions by Mike Stock, Steve Crosby, Sandy Rass and Rose & Foster. Beside the 2 singles, the album will also contain a 70's inspired disco number, Strut Your Funky Stuff which was recently performed at London's G-A-Y club.

You can pre-order the album from Amazon.co.uk.




Sunday, October 12, 2003

---
Fast Food Rockers | Top 10 Again!

Fast Food Rockers



Congratulations to the Fast Food Rockers, whose second single Say Cheese! (Smile Please) has entered the UK charts at number 10 on October 12th.

You can order both Say Cheese! CDs from Amazon.co.uk.




Saturday, October 11, 2003

---
Santa Maria 2003 | Tatjana



Looks like the 3rd release of Tatjana's Santa Maria 2003 is suffering a similar fate as it's pre-decessors. The single is now on hold and is unlikely to be released this year. Amazon has corrected the release date to January 19th, but unfortunately this release looks likely to be cancelled.

Santa Maria 2003 is credited as follows: Produced by Stock & Aitken. Additional production by Sandy Rass.

The single was planned to be released over 2 CDs on Better The Devil Records.


CD 1

1. 2003 Radio Version
2. Wayne G Lady Botox Mix
3. 1995 Harry Ola Mix

BTD2CD


CD 2

BTD2CDX
CD Promo

1. 2003 Radio Version 3:07
2. Wayne G Lady Botox Mix 7:08
3. 1995 Harry Ola Mix 5:52
4. Almighty 12" Mix 7:08
5. BTD Download Extended Version 8:33
6. 2003 Extended Radio Version 5:40

BTD2PROMO

Saturday, October 4, 2003

---
Fast Food Rockers | Say Cheese
---
Gay Boyfriend | The Hazzards



The Hazzards' 1st UK single will be out this month on Better The Devil Records. The ukulele act from New York will release their song Gay Boyfriend, which has been remixed by ex-PWL mix master Pete Hammond.



CD

1. Radio Mix 3:03
2. Shanghai Surprise Remix 6:21
3. Sandy Rass Remix 5:29

BTD3CD
DVD

1. Video

BTD3DVD
CD Promo

1. Radio Mix 3:07
2. Shanghai Surprise Remix 6:21
3. Sandy Rass Remix 5:29

BTD3PROMO




ukesofhazzard.com | betterthedevilrecords.com



Wednesday, October 1, 2003

---
Never Gonna Give You Up | The Best Of Rick Astley

Almost exactly one year after the successful Greatest Hits album, BMG have released another Rick Astley compilation in the UK. This time it's a low budget Best Of CD featuring Rick's biggest hits plus some album tracks.

Tracklisting

1. Never Gonna Give You Up
2. The Love Has Gone
3. Don't Say Goodbye
4. Slipping Away
5. Whenever You Need Somebody
6. Hold Me In Your Arms
7. I Don't Want To Lose Her
8. Giving Up On Love
9. I'll Never Let You Down
10. Cry For Help
11. Wonderful You
12. Behind The Smile
13. Hopelessly
14. When You Love Someone

Cat. # 82876557482
Release Date: 22 09 2003




---
Up & Down | Boysterous


boysterous.co.uk



Check out the debut single Up & Down by new boyband Boysterous, which is out on October 20th. Former PWL mixmaster Pete Hammond worked on this track, so expect something upbeat & pop!



Tracklisting

1. Up & Down (Radio Mix)
2. Up & Down (Dance Mix)
3. Up & Down (Karaoke Version)
4. Up & Down (Video)

Cat. # SBR4
---
Top 10 Singles | October 2003
---
^ Take Me To The Top ^
< BACK
HOME