Since the 14th Century is the Austrian city "Steyr" a center for the Metal Industry, especially for the production of firearms. Already in the 17th Century were thausands of Muskuts, Pistols, Rifles, and Shotguns manufactured for the Kaiser Heer.
Josef Werndl was also from a family whose roots go back to the Steyrer weapons producing era. In 1835 the family employed up to 500 workers for the prodution of parts for Firearms. After the death of his father the 24 year old Werndl, together with his mother, took over the company leadership. He was able to modernize the company and step for step introduced new production technics that he learned in the USA. On 16. April 1864 founded Josef Werndl the "Josef and Franz Werndl & Comp. Weapons company and Sawmill in Oberletten", that in 1869 grew into the "Austrian Weapons Company" and later into the "Steyr Works AG". The roots of the present producing daughter company
"
Steyr Mannlicher"
are tracable back to this time period.
Both World Wars
Due to the fact that both companies were no longer capable of modern production, a new company was built from1912 till 1914 in Ennsleiten a suburb from Steyr. The increase in capacity came just in time. Already at the beginning of the first world war were 4000 weapons produced daily. Manufactured were not only weapons but also Military bicycles and Airplane motors. The number of employees grew to 15.000 workers.
In the Peace Treaty from St. Germain was the weapons production in Steyr so good as outlawed and in 1918 lead to the near ruin of the weapons factory. In this critical time period it was decided, from the Company leadership, to redesign the factory for the manufacturing from Automobils. Later, when the laws were lightend and in a joint-venture with the Swiss weapons company "Solothurn AG" was it once again able to manufacture weapons. After the Second World War the restriction for weapons manufacture was reinstated.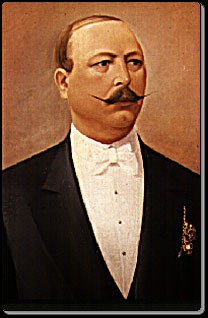 Josef Werndl died suddenly on the 29th April 1889 at the age of 59 , from Pneumonia,
the result of helping with renovation work after a flood .
Text from http://www.steyr-mannlicher.com/ Translated by Batton Michael