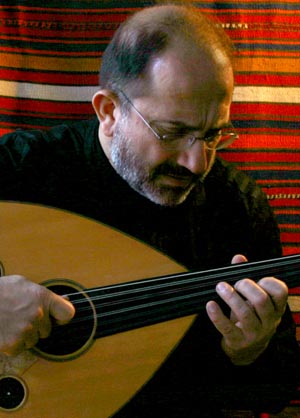 Asim Al-Chalabi
Asim Al-Chalabi is a solo musician of the oriental lute (Al Oud). The Iraqi-born musician is today living in Vienna/Austria.
Asim Al-Chalabi is giving concerts in Austria and abroad. He is also working as a teacher for the oud.
Asim Al-Chalabi is educated in the musical tradition of the so-called "School of Baghdad" where the oud is used mainly as a solo instrument. In this tradition Asim is creating compositions for solo-oud.
The musical interpretation of Asim Al-Chalabi is characterized by a highly developed technique in combination with a spiritual improvisation mode within the oriental musical scale (Al Maqam).