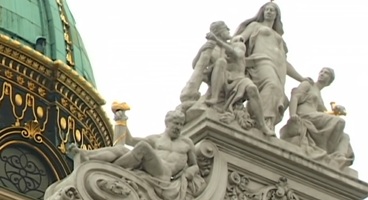 Vienna at first sight - city walk
a get acquainted walking tour in Vienna`s historical core comprising all major sights like the imposing Imperial Palace with almost 700 years of architecture, as well as less known but not less important sights on our way to St. Stephen`s Cathedral. (3 hrs,walking tour 200 Euros)
I also offer other walking tour options as follows: Vienna Essentials 2 hour walking tour starting at a pre-arranged spot in the old town (2 hrs, tour fee 160 Euro) as well as a Grand Walking Tour of Vienna with a duration of 4 hrs for those guests having the desire to really cover all parts of the old historical core of Vienna (4 hrs, tour fee 260 Euro)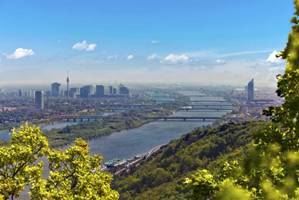 Vienna panoramic city tour
Would you like to experience Vienna without any fatigue? In this case my 4 hour tour comprising a 90 minute minivan tour with driver (up to a party of 6 travelers) as well as a 2,5 hour city walk might be the ideal option for you and your traveling companions. This tour gives you a great overview of the Austrian capital comprising all major sights located in Vienna`s historical core. Maximum number of participants lies at 6 people. (4 hrs, van-walking-combo tour, 370 Euros INcluding the cost for the van)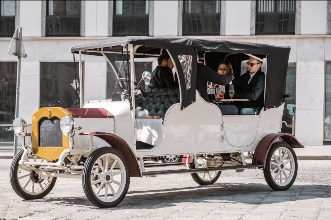 nostalgic panoramic city tour of Vienna
This tour is truely something special: it offers more than just an ordinary tour of the city as an electric oldtimer with driver picks us up for a memorable one - hour ride criss cross Vienna. We can do this combo tour (oldtimer combined with walking) for 3 hours (all inclusive tour fee of 320 Euro) or if you are fond of walking we can also do a 3 - hour walking tour after the oldtimer ride making out of this experience a four hour tour. Maximum number of participants for this tour lies at 4 people. (4 hour tour 370 Euros)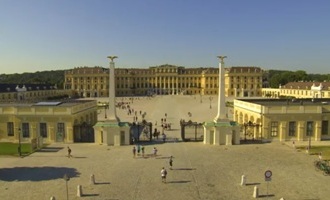 Schönbrunn palace
guided tour of Schönbrunn Palace, its former Imperial Apartments as well as the best parts of the surrounding extensive park. Among Europe`s palaces this castle is perhaps the only one rivalling Versailles. The palace is vast, housing 1441 rooms. But don`t worry, only 40 rooms are accessible to the public, each of which having its own story to tell. May I tell you a secret? I love this palace and highly enjoy any tour there. If you take a first look at the picture here there is one thing you can`t see: the magnificent Baroque palace garden which will also be part of this great tour. Let`s explore it together!! (3hrs, walking tour, 200 Euros, EXcluding your entrance fees)
Vienna as the beating heart of the musical world
city walk with special emphasize on the music sights of the historical inner city regarding Haydn, Mozart, Beethoven or Strauss: not all of them a child of the city yet having spent most of their creative periods in Vienna.The musical city walk is followed by a guided visit to either the Mozart House Vienna or by the State Opera. (3hrs, 200 Euros, EXcluding your entrance fees)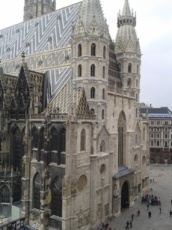 St. Stephen's Cathedral in - depth tour
an indoor guided tour of Austria's national church, one of the most impressive Gothic jewels in Europe: we could also refer to it as the Gothic needle around which the city spins. This church and its towers give Vienna its most iconic image serving as its main landmark at the same time. Extending this tour to an in-depth cathedral tour it might include the church in and outdoor, the observation point, as well as the subterranean Virgil chapel. (3 hrs, walking tour, 200 Euros EXcluding your entrance fees)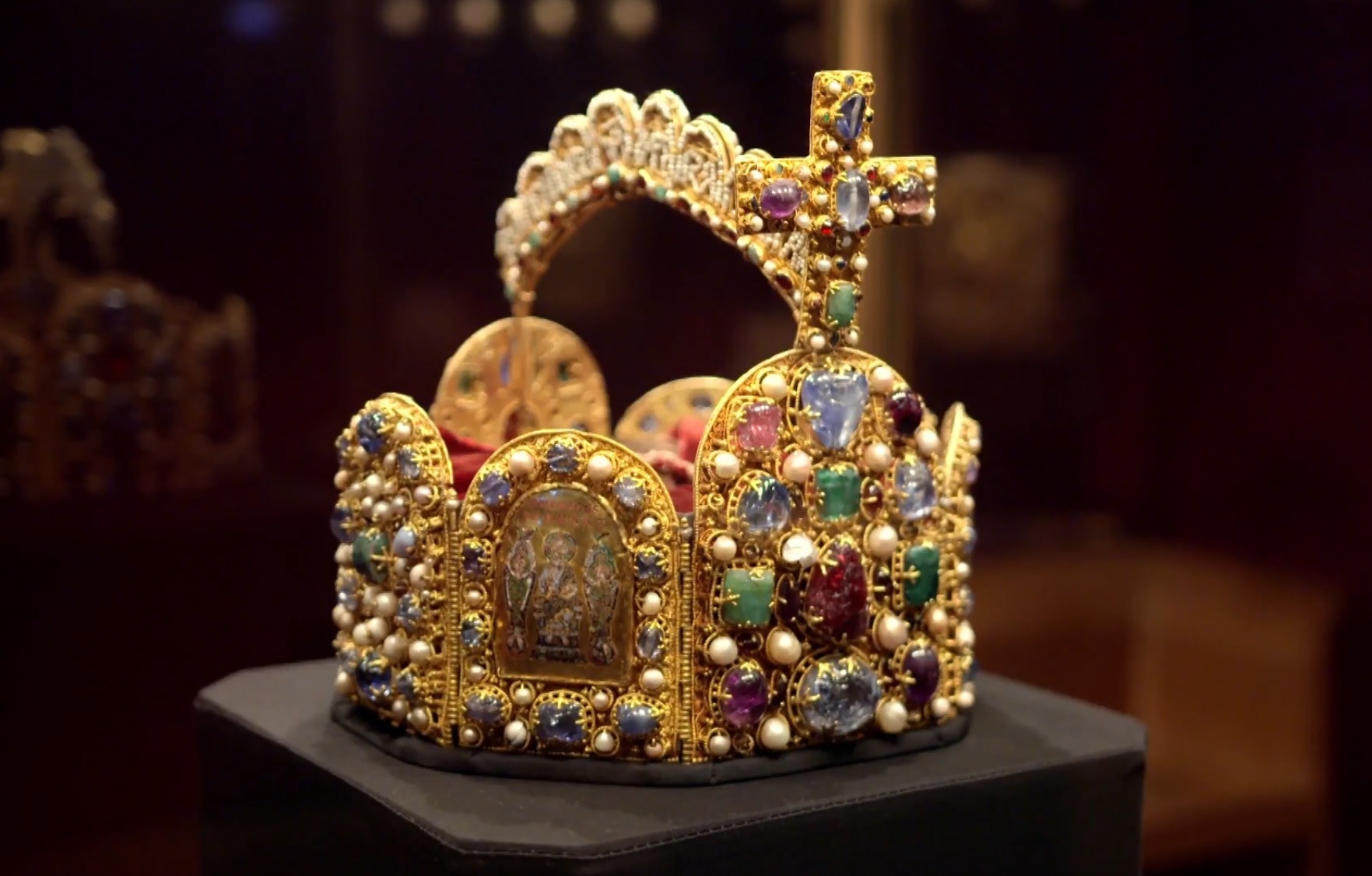 my beloved "Imperial Vienna" tour
This is combo tour of 3 indoor sights: the former imperial Treasury located in one of the myriad courtyards of the Hofburg palace hosting one of the world`s most stunning collections of royal regalia: a visit to the Treasury promises to be memorable as showing off sparkling crowns, jewels, gowns and assorted former private jewels of different members of the Habsburg dynasty. After having marvelled at the jewels I take you on a guided tour of the former Baroque imperial library known today as the state hall. So as to conclude our tour we visit the final resting place of the Habsburg family, the unique Imperial Crypt. This tour is the ideal extension of my first sight walking tour. (3 hrs, walking tour, 200 Euros, EXcluding your entrance fees)
Imperial Vault
tour of the Capuchin Vault, the principal place of entombment of the Habsburg royalty, at the same time one of the most remarkable burial sites worldwide. It is here where most of the Habsburg greats lie buried in their uniquely fashioned coffins.
Indoor tour of the Hofburg
Former Imperial china and silver Collection (giving you an interesting insight into the dining culture of the Viennese court), Sisi Museum (focusing on the personality of the troubled Empress Elisabeth) as well as a guided tour of the former Imperial Winter Apartments which are the downtown version of the grander Schönbrunn palace.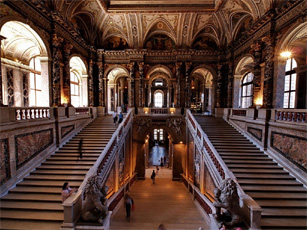 Kunsthistorisches Museum ( Art History Museum )
The "Kunstkammer" (for your comprehension we could loosely translate it as "Cabinet of curiosities and arts") showcases a unique former private collection comprising about 2200 one of a kind works of art. On our tour in this "museum within the museum" I pick out those highlights which all required spectacular craftmen`s skills from the Middle Ages up to the Baroque era not worth to be missed while visiting Vienna. I would be delighted to show you the so-called "Mona Lisa of sculpture" on exhibit here created by an exceptional Italian master who was a universal man of his time, acting as a medallist, goldsmith, sculptor, musician, painter and writer at the same time.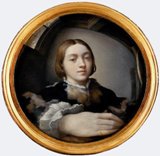 The other collection we focus on while touring this museum is the picture gallery which is (being the sister of an academic painter) very close to my heart. It`s absolutely worthwhile a visit as the collection enables me to show you the development of European painting from the Gothic era up to Classicism. I promise you a memorable experience while wandering through this picture gallery, the fourth largest in the world! (3 hrs, 200 Euros EXcluding your entrance fees)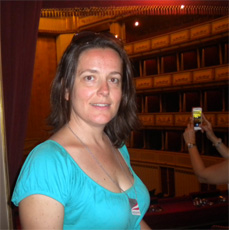 Guided tour of the Vienna State Opera
The Opera House always had a special place in the hearts of the Viennese. Following our visit through the gorgeous halls where the intervals are spent as well as the auditorium you will really have the impression having not just seen the Vienna Opera but having got to know it as well.